Today I am linking up to share my wedding details. If you have looked at my blog in the last couple of days you know I just added a tab on the blog for that...maybe because I am a hopeless romantic and LOVE weddings so I wanted to share mine.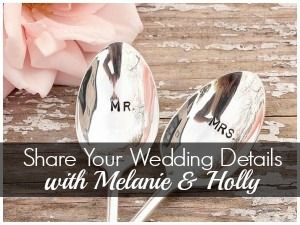 We got married in Montego Bay, Jamaica at a Sandals resort
(highly recommend).
It wasn't always going to be a destination wedding. We planned a BIG wedding for home. Long story short we were 15k in and it just kept getting bigger...we didn't feel like it was about us anymore, but making everyone else happy. One night I was up late searching the internet after one of our very first big fights (over the wedding, of course) and stumbled on the Sandals website and the rest is history.
We were married in a gazebo on a pier out on the water.
I walked down the pier to "You Are The Best Thing" by Ray LaMontange.
Our immediate family and close friends joined us. It was the trip of a lifetime!
Our reception was on a patio area right over the water at sunset.
Our first dance was to "I Won't Give Up" by Jason Mraz
One of my favorite things about this day was my orchids bouquet that I had specially made. It was $300, but in the states those rare orchids would have cost a small fortune.
I honestly can be a control freak...there I admitted it. With Sandals you HAVE to use their photographers (there are ways around it, like saying your photographer is family), but I am a rule follower. I wasn't comfortable not being able to consult with a photographer, etc. so I scheduled pictures for when we got home so I knew we would have some worth framing (yes, I love the pictures we got on the beach, too).
We did "Day After Pictures" with
Malicote Photography.
Honestly, I would recommend these to ANY bride. It was so relaxed. We weren't worried about guest waiting on us, etc. AND we got to schedule them when lighting was perfect for pictures.