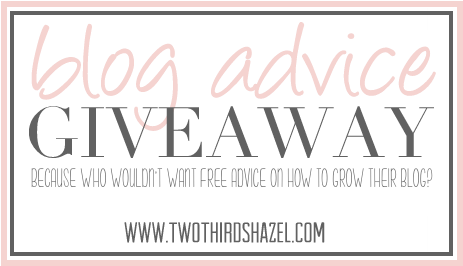 How awesome is this giveaway? I mean really?! These are ladies I read daily and would love to talk to them, much less get advice about blogging from them!!! How awesome!
Best part about this? I found some great new blogs to follow!!!
You can enter up to 63 times!
Ready. Set. Go!