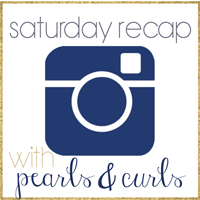 First of all, I need to become better with my Instagram photography so I look more interesting.
[One] Fall is on its way to the Bluegrass state!
[ Two] I am pretending I know what I'm doing...Don't worry, I don't.
[Four] Maybe I did know what I was doing...Nope I just follow directions really well.
Making a re-purposed door into a headboard.
[Five] Found this print on a bookshelf and took a picture with my phone.
[Six] They were too sweet not to snap a picture.
[Seven] He really isn't that gigantic...
**For those photos that you don't want cropped use Pic.Tap.Go it also has lots of great hues to edit photos!